Announcing the Release of Quick Start Guides for DYNAMIXEL with Weigl Controls!
For well over a decade, ROBOTIS' DYNAMIXEL smart actuators have been one of the premier motion solutions for entertainment, special effects, and animatronic applications among others. As an all-in-one servo, every DYNAMIXEL provides a complete motion solution in a small modular package. While DYNAMIXELs are controller-agnostic and can be used with any controller, ROBOTIS is always excited to improve our compatibility with products.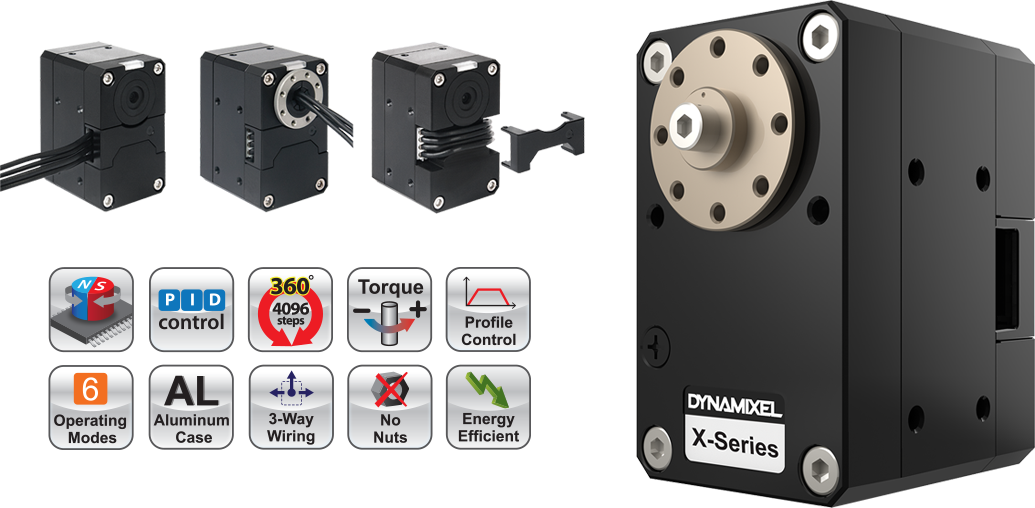 Weigl Control is a longstanding expert in the controls field- as a producer of professional grade control devices, Weigl have long been involved in providing solutions for show control, lighting, animatronic programming, and special effects applications. Popular and proven in all aspects of the entertainment industry, Weigl Control is a relied-upon name for robust control solutions.
Now, to better empower our users, ROBOTIS is proud to announce the release of official Quick Start Guides for the use of Weigl Control solutions with ROBOTIS' DYNAMIXEL actuators. These Quick Start Guides provide a basic introduction to the use of ROBOTIS' software, Weigl software, and the recommended connection and configuration steps. Now, using these Quick Start guides, users can get the best results for using DYNAMIXEL in any professional entertainment application!
For more detail, and to access the Quick Start Guides on using ROBOTIS DYNAMIXELs with Weigl Control products, follow the link for your operating system below:
Windows: Weigl Controls + DYNAMIXEL Quick Start