Trossen Robotics is one of ROBOTIS' oldest partners and has been integrating ROBOTIS DYNAMIXEL smart servos into products since 2009. In 2016, Trossen Robotics decided to start focusing exclusively on research robotics platforms and the Interbotix line of kits were born.
The Interbotix line spreads across a full range of research platforms including manipulators, crawlers, rovers, and turrets. Since all of the kits are centered around DYNAMIXEL smart actuators, they are all inter-compatible and use the same code base. The Interbotix kits are designed with one main focus in mind, to allow researchers the ability to get up and running as quickly as possible on hardware, so they can spend more time focusing on software and research.
Interbotix kits come preassembled, and are fully supported in ROS with multiple open source demo projects available to help researchers hit the ground running.
The Interbotix line of research manipulators are all built using three models of DYNAMIXEL servos; the XL430-W250-T, XM430-W210-T, and XM540-W270-T. The robotic arms range from beginner level at $549 up to $4,959 for large 6DOF arms with a total span of 1.5 meters. Interbotix manipulators are aimed to fill in the market gap between low cost hobby arms and the very expensive sub industrial arms which can run into the tens of thousands to purchase. To shop the Interbotix line of products, visit www.trossenrobotics.com.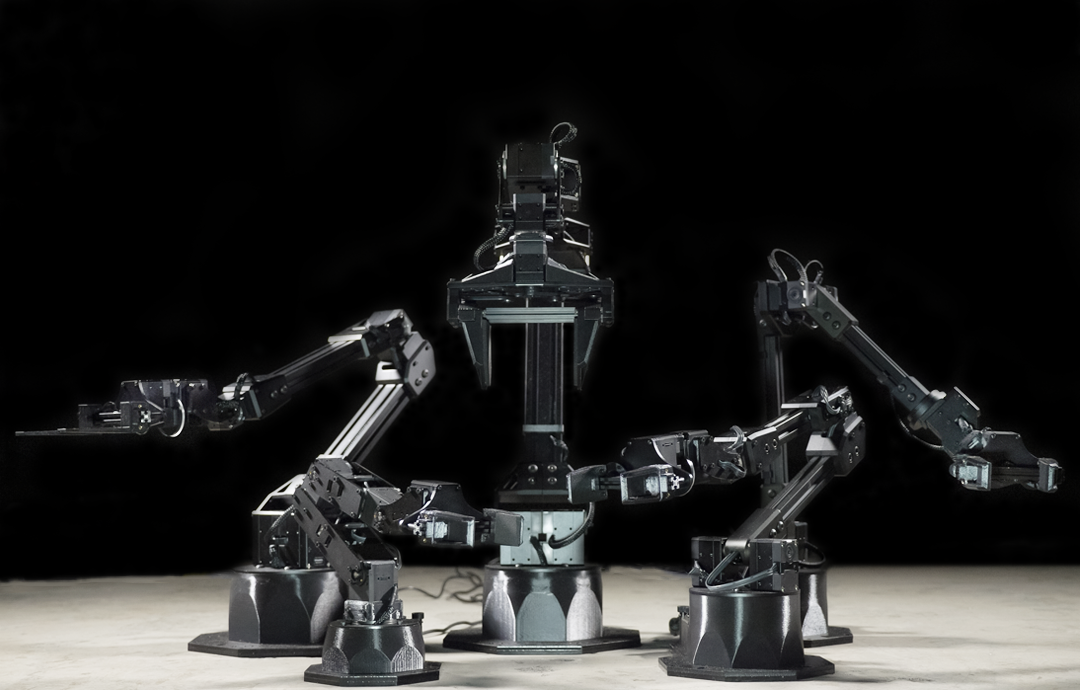 Utilizing the shadowID feature allowed Interbotix to design arms with dual servo joints to increase the strength and reach of the manipulators. The present current and temperature registers are also very useful for users to keep an eye on actuator performance during runtime and optimize arm performance.

It is no surprise that Interbotix ROS Manipulators are found in research schools and facilities across the world. With low cost points and ease of integration and maintenance, they are a favorite for researchers everywhere. Stay tuned for Interbotix's upcoming release of their full stack open source software solution coming this fall of 2020!